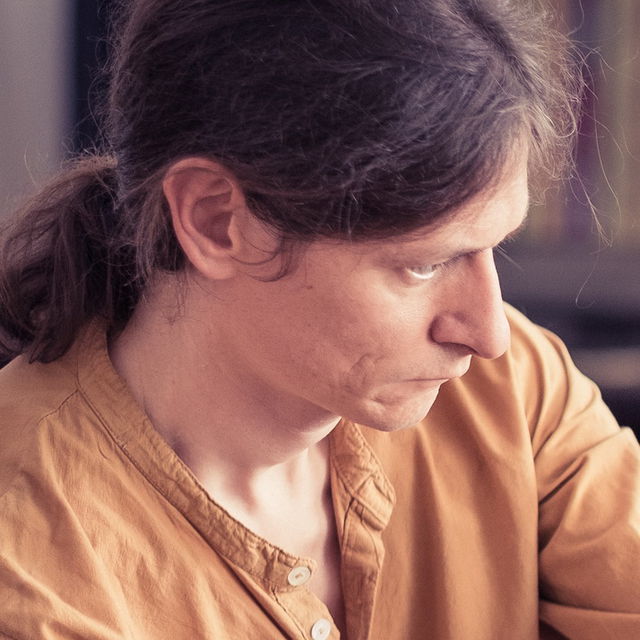 Feldenkrais Teacher
Jaime Polanco
Madrid, España
This page has not been translated into English. This is why parts are displayed in Spanish. You can use the language selector above to choose another language.
Ser profesor de Feldenkrais fue un sueño durante muchos años. Ya durante mis estudios para formarme como fisioterapeuta (1999-2002) pude leer algunos libros de Moshe Feldenkrais que me abrieron muchas preguntas.
Mientras trabajaba y profundizaba en otras técnicas como Bobath y el Método GDS de Cadenas Musculares, empecé a acudir a clases semanales de ATM y talleres monográficos que terminaron de convencerme de que Feldenkrais era el enfoque que más conectaba conmigo.
Participé en la formación Madrid 1, organizada por el Instituto Feldenkrais, donde sentí que se conectaban algunos de mis intereses: el movimiento, la biomecánica, la neurología, los mecanismos de la mente humana y la conexión cuerpo-mente.
Trabajo semanalmente con grupos de ATM y ocupo una buena parte de mis IF en trabajar con personas con diferentes alteraciones neurológicas, en Madrid, e impartiendo talleres y charlas en diferentes puntos de España.
Con el tiempo me he dado cuenta de que mis años de estudiante y practicante de otra de mis pasiones, el ilusionismo, me han abierto a campos importantes como profesor de Feldenkrais: el funcionamiento de la atención, la memoria y la importancia del juego.
Jaime teaches in the following training courses
---
Photo credits
foto de Jaime – © Jaime Polanco