Public Seminar
Somatics for Architecture and Landscape (2020-2021)
The University Degree in Somatics for Architecture and Landscape enters a new era.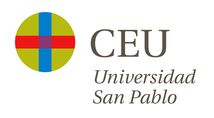 Its two subjects (Laboratory of Somatics for Architecture and Landscape I- LSAAP I- and Laboratory of Somatics for Architecture and Landscape II- LSAAP II) re-invent their format and you can attend them remotely/ online.
PROGRAM:
The program is structured in five blocks:
1- SPACE NAVIGATION:
Notations
Components
Cognitive Maps
"Ecological Self"
2- LIVING SYSTEMS:
We are Planetary Matter
Fascia and Tensegrity, Biomechanics
Systems Life and Death
Interspecies relations
3- ANTHROPOLOGY OF THE SENSES:
Social and Political Body
Sensory Image
Sensory Systems
Synaesthesia and other Overlaps
4- IMAGINATION:
Theories of Imagination
Utopia as a Method
Imagination and Politics
Radical Imagination
5- COGNICIÓN CORPOREIZADA
Antecedents of Somatics in Architecture and Landscape
Pedagogy and Laboratories
Situated Cognition
Extended Cognition
If you want to know the development of LSAAP in previous years you can see it here: http://psaap.com/en/category/l-psaap/laboratory-somatics/
Pre-registrations are already open, you just have to send an email to the following address in order to book your place: galvez.eps@ceu.es
Registrations will take place at the beginning of the course from September the 1st and until October the 20th.
This Title is granted by the Institute of Technology of the USP-CEU and is associated with its Faculty of Architecture, but to study it, it is not necessary to have any previous degree or to be studying Architecture; we are open to multidisciplinary profiles.
https://www.uspceu.com/oferta-formativa/titulo-propio/somatica-aplicada-a-la-arquitectura-y-el-paisaje
YOU ARE ALL WELCOME! And you are invited to try a session without any further compromise: just let us know and visit us!!