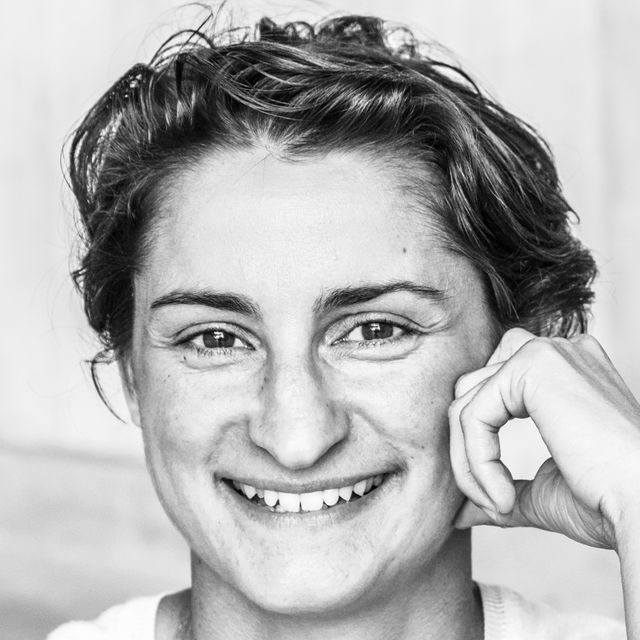 Interpreter
Camille Badaoui
Madrid, Spain
Licensed in Contemporary Dance (2011), with a specialization in Creation, graduated in Animation and Cultural Investigations (2007) by the Université du Québec à Montréal (UQAM) and in Arts & Letters (2001), with a specialization in Cinema, by the François-Xavier Garneau School, Camille counts on more than ten years of experience as a dance interpreter and teacher of Creative Dance for children, Ballet Jazz and Contemporary Dance, in Canada and Mexico.
She discovers the Feldenkrais Method during her initiation to several methods and techniques of somatic education at the university, and she immediately understands the importance and the necessity of the "integration", not only in the work of the dancer, but also in the life of the human as a functional being.
After living in several countries (France, Canada, Mexico and the United-States) she moves to Spain in 2011 where she completes the professional training of teachers of the Feldenkrais Method.
One of the fundamental principles of the Method with which Camille particularly identifies herself is the importance of the personal experimentation on oneself to understand the profound changes that can be given, which lead the way to the increment of maturity, the personal development and the creativity. In this sense, after a personal and professional background of explorations and reflections on how to reach major integrity, Camille feels privileged for accompanying others in a special quest: "the discovery of oneself".
At present, besides being interested in the investigation on the use of the Feldenkrais Method as a creation tool in dance work, she is also part of the team of the Instituto Feldenkrais as the interpreter of the professional teacher training Madrid 4.