Public Seminar
Saturday Feldenkrais ATM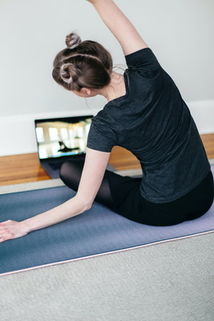 Come and join us for an online Awareness Through Movement (ATM) lesson taught by teachers from our international professional training team. Every Saturday a different teacher, each with their own extensive and varied experience of teaching the Feldenkrais Method, will guide you through a unique ATM lesson generously sharing their knowledge with you. 
Each of the highly effective Feldenkrais lessons taught in this series focuses on a different aspect of human movement, posture and self-organization. These lessons are a fantastic way to deepen your practice of the Feldenkrais Method or to be initiated into this beautiful method by some of the best Feldenkrais teachers in the world.
All you need for each 60-minute lesson is a mat or blanket to lie on. We also recommend having a flat pillow for your head close by. Please wear comfortable clothes that will not restrict your movement (e.g. no tight pants). You will need a stool or a chair for some of the lessons, the best being one with an even sitting surface and no upholstery.
We have numbered the ATM lessons for your orientation: every lesson has a unique name and number (for example "Breathing (lesson 2)" or "A Strong Back (lesson 3)"), however they do not have to be practiced in any particular order. All the lessons are stand-alone Feldenkrais lessons and you can start your personal journey of enhancing your abilities and boosting your awareness with any one of them!
If you come to especially like one of the teachers do look out for other upcoming online seminars with them. Watch this space too for our soon-to-be launched ATM library where you will be able to explore any topics that fascinate you as well as access recorded ATMs that you might have missed or wish to revisit.
This webinar will take place live via the online conference software "Zoom". It includes lessons in Awareness through Movement (so-called "ATMs"). Please make sure that you have a mat or blanket available for the exercises when the class begins. A flat pillow (for example a towel) is also advisable, just make sure it is not too thick or too soft.

You can participate in the webinar using a computer, tablet or smartphone, your camera and microphone do not need to be turned on to participate.
Please register for the webinar by clicking the "REGISTER NOW" button.

Once you have paid the registration fee, you will receive a confirmation email with your personal link for attending the webinar. Please save this link and do not share it with others.

If you are using Zoom for the first time, you will be asked to install the Zoom software or app. This is advisable for a smooth running of the session. Please allow 10 to 15 minutes for the installation of the Zoom software/ app.