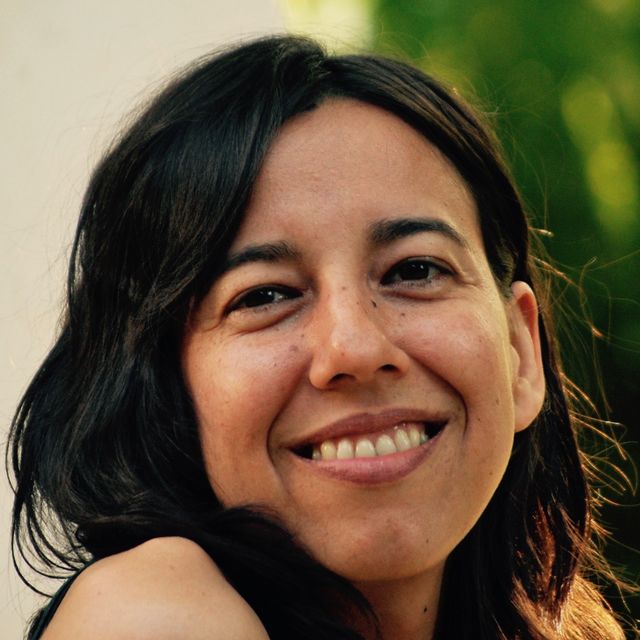 Feldenkrais Teacher
Mª Auxiliadora Gálvez
Madrid, Spain
Mª Auxiliadora Gálvez is an architect by E.T.S.A.M (1998) and PhD in Architecture since 2012. Furthermore to her academic qualifications, she is a teacher of the Feldenkrais Method.
She teaches at the E.P.S San Pablo C.E.U University since 1997. In between 2008 and 2013 she also taught at the MCH in Madrid and in parallel she has been invited to develop diverse workshops, lectures or postgraduate programs at the TU Graz, Panama University, Ljubljana School of Architecture, Politecnico di Milano, Greenwich University or FADU Buenos Aires.
She developed her PhD on choreography and movement as an experimental laboratory for Architecture; for this research she won a grant at the Casa de Velázquez in 2001 and in 2010 a grant for a six months residency at the Academy of Fine Arts in Vienna. Furthermore, her PhD work has been awarded at the National Competition of ARQUIA TESIS 2013.
Mª Auxiliadora Gálvez has been selected twice for the Venice Biennale of Architecture and her work has been distinguished with several international awards like Europan (in its VIth, VIIth and IXth editions) and published in international media. Between 2006 and 2010 she has served as the Coordinator for Panama at the International Cooperation Project for Social Housing developed by the Andalucian Government.
She created the experimental qualification course "Laboratory of Somatics for Architecture and Landscape" in 2016. The associated research to this Lab is part of the Harvard Medical School Congress MOVEMENTIS (MOVEMENT-BRAIN-BODY-COGNITION) 2018.
Since 2016 she has been working on developing the "Platform of Somatics for Architecture and Landscape" (PSAAP) and through it, she currently works with landscape and architecture coming from an embodied point of view, researching the possibilities of embodied cognition, somatics and movement in the pedagogy of these disciplines.