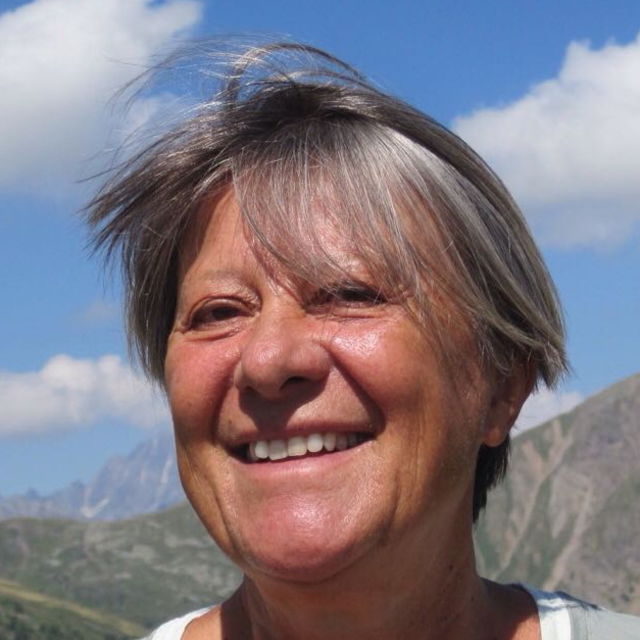 Assistant Trainer
Franca Cristofaro
Milano, Italy - Assistant trainer since 2006
Franca has investigated human movement from numerous different points of view before turning it into her profession.
She completed her Feldenkrais Method training in Paris with Myriam Pfeffer in 1991. Since then she has been teaching the Method to a varied audience: actors, physical therapists, dancers as well as healthy and injured people who have come to the Method to solve neurological problems derived from accidents or who have joint pains.
She has taught in events addressed to doctors, psychologists, therapists, etc., with accreditation by the Sanitary Authority for Continuing Education in Medicine.
Since 1995 Franca is also a "Professional of the sensible body" in the Resseguier Method.
She is an assistant trainer in Feldenkrais training programs since 2006 and has thus been teaching in professional training courses in Italy, France and Austria.
Always attracted by dance and movement (consciously playful and playfully conscious), she has embarked on a long journey that spans from contemporary dance (Paris, Professional Institute R.I.D.C. directed by F. D. Dupuy) to ethnic dance. She has emerged herself into the study of Caribbean dances with long stays in Cuba and Santo Domingo and in Maghreb dances with Algerian master Elhadi Cheriffa.
As a pioneer of Caribbean dances, she taught them from 1987 to 2000. Following her skills in ethnic dance and her international travels, she created "Las caravanas de baile" in 2006. This project includes trips to the Sahara accompanied by Tuareg dancers and musicians as well as ATM classes in the dunes.
Her speciality is "The Feldenkrais Method Dance" and she has taught seminars on this theme in Italy, France, Venezuela and Algeria.
Furthermore, Franca holds a degree in Political Sciences as of 1978.