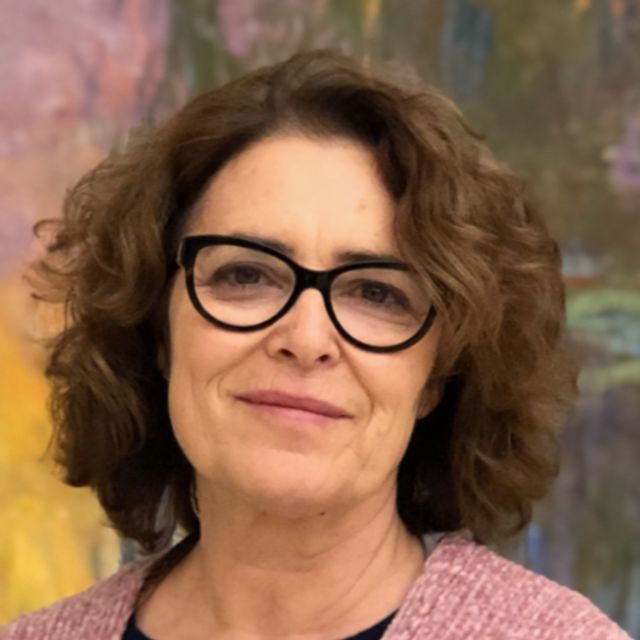 Trainer
Anna Maria Caponecchi
Rome, Italia
Anna Maria Caponecchi, M.A., trainer since 2012, was first drawn to the Feldenkrais method in 1985 through her work in theater, her interest in art, movement and learning processes. The Feldenkrais method offered her the bridge between science and creativity that she was looking for.
She has accumulated a wide experience in her active private practice, working with adults, infants, and children with special needs. She graduated from the JKA (Jeremy Krauss Approach) training program.
Over the years, she carried out numerous projects with professionals from the arts, psychology, and pediatric neuropsychiatry fields, including specific seminars on the pelvic floor for midwives and the general public.
Anna Maria is known for her warm, simple and creative teaching style, and has worked globally in Italy, Europe, Japan, South America and China. Since 1994, she has also coordinated and taught training programs in Rome. Currently, she co-directs the ongoing Rome 7 training program with Jeremy Krauss and is the Educational Director of the upcoming Rome 8.
Anna Maria teaches in the following training courses