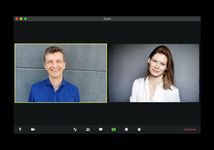 Every Tuesday from 8:00pm to 9:00pm (Lisbon time) live on Zoom.
Come and join us for an online ATM (Awareness Through Movement) lesson taught by Thomas Farnbacher the educational director of the MOSCOW 1 and the SAN SEBASTIAN 2 Feldenkrais professional training programs.
Each of the highly effective Feldenkrais lessons taught in this series focuses on a different aspect of human movement, posture and self-organization.
All of the presented lessons are a fantastic way to deepen your practice of the Feldenkrais Method or to be initiated to this beautiful method by one of the best Feldenkrais teachers in the world.
All lessons are taught in English. (Brazilian) Portuguese translation is available.
Lesson plan
02.06.2020   Flexible Hips (#1)
09.06.2020   Soften Your Chest and Back (#4)
16.06.2020   A Strong Back (#1)
23.06.2020   Soften Your Chest and Back (#2)
30.06.2020   Soften Your Chest and Back (#3)
07.07.2020   A Strong Back (#2)
This webinar will take place live via the online conference software "Zoom". It includes lessons in Awareness through Movement (so-called "ATMs"). Please make sure that you have a mat or blanket available for the exercises when the class begins. A flat pillow (for example a towel) is also advisable, just make sure it is not too thick or too soft.

You can participate in the webinar using a computer, tablet or smartphone, your camera and microphone do not need to be turned on to participate.
Please register for the webinar by clicking the "REGISTER NOW" button. The payment of the course fee will be processed via PayPal.

Once you have paid the registration fee, you will receive a confirmation email with your personal link for attending the webinar. Please save this link and do not share it with others.

If you are using Zoom for the first time, you will be asked to install the Zoom software or app. This is advisable for a smooth running of the session. Please allow 10 to 15 minutes for the installation of the Zoom software/ app.