Children
The Jeremy Krauss Approach for children - Professional Training Program MADRID 1
with Jeremy Krauss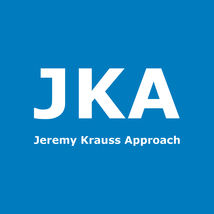 JKA Professional Training Program
In this program you will be taught the skills needed to work with special needs children using the Jeremy Krauss Approach (JKA).
The JKA – MADRID 1 training program includes 5 educational segments with a total of 40 training days. It is designed for a variety of professionals and parents of special needs children.
The Jeremy Krauss Approach is a unique way of helping children with special needs to learn, grow and develop, based on the work of Dr. Moshe Feldenkrais. The primary focus is on helping them develop their potential and abilities – physically, mentally and emotionally.
The various developmental challenges and disorders that the Jeremy Krauss Approach works with include: cerebral palsy, spasticity due to accidents, childhood stroke, autism spectrum, genetic disorders, brachial plexus injury, scoliosis and various undiagnosed developmental delays and difficulties, as well as other developmental disorders and challenges.
This Approach was developed by Jeremy Krauss utilizing his detailed understanding of child development and his 35 years of practice, teaching and directing of Feldenkrais Method professionals training programs.
Segment 1
26.03. – 03.04.2019
Segment 2
25.09. – 04.10.2019
Segment 3
05.12. – 09.12.2019
Segment 4
21.04. – 30.04.2020
Segment 5
03.10. – 12.10.2020
Who can participate in this training program?
This training is designed for practitioners of the Feldenkrais Method, ABM and MBS, parents of special needs children, physical therapists and all other professionals working in interdisciplinary fields which involve movement and child development of both normal as well as special needs children.
Feldenkrais, ABM or MBS practitioners will futhermore learn to transfer the JKA skills to their work with adults. Professionals and therapists will learn how to directly apply the new learned skills in their professional setting. Parents of special needs children will gain insight in understanding of how to help their children.
What is the content of this training program?
The aim of the training is to gain an in-depth understanding of the process of child development and to gain the skills, confidence and clarity necessary for working with special needs children- as well as normal developing children in a creative and effective way.
This is done by first studying the process of normal motor development in young children and then studying the variety of difficulties and challenges that children with special needs have in this area. Infants with normal development will be observed in live situations, and numerous photo and video sequences of different developmental phases and stages will be shown. You will be guided through them with clear and detailed explanations.
You will learn about child development through your own body and you will also learn about and through the developmental model of JKA: Progressive Developmental Abilities Formation. This is done in great detail along with learning a variety of topics related to the difficulties and challenges seen in the broad spectrum of special needs children.
The course starts with an online pre-course which begins one month before the first day of class. The 5 live training segments amount to 40 days. In between the live training segments various online materials including video and audio materials are provided for continuous study and learning during the entire period of the training program. Registered students are given a suggested reading list and curriculum.
Summary of content:
Original Sensory Active Developmental Movement lessons (SAM)
Functional hands-on skills
Clear hands-on explanations, instruction and supervision. Hands-on demonstrations involving both children and adults.
Demonstrations of ways of working with infants and children of different ages who are faced with a variety of developmental, functional and structural challenges.
Discussions and explanations of these lessons.
Understanding the difference between working with adults and with children.
Video review including in-depth explanations of the lessons with infants and children, both live and online.
Numerous photo sequences of various developmental phases and stages with in-depth explanations and explorations.
Talks on development, neurology, neurobiology, attachment theory, anatomy and physiology.
Instructions on how to create developmental movement sequences.
Practical work with special needs infants and children together with guided hands-on work by Jeremy.
Exercises that promote an understanding of the "dynamics of contact" needed for working with special needs children.
Talks and demonstrations of how to help parents develop a better understanding of their children's needs and how to physically handle and move their children.
Talks and practical work with various conditions such as CP, childhood stroke, autism-spectrum disorders, genetic defects, brachial plexus injury, torticollis.
Each segment will focus on different aspects of child development.
Certification
Upon successful completion of the program, participants will receive a certificate.
There are different kinds of graduates of the Jeremy Krauss Approach to work with Special Needs Children:
JKA Graduates
The JKA Graduates have a therapeutic background and have completed the 1-year JKA training program. They are educated to work individually with Special Needs Children and are certified to call themselves "JKA therapist".
JKA Parent Graduates
The JKA Parents Graduates completed the 1-year JKA training program. They are parents of Special Needs Children and they learned to understand the needs of their children and how to handle and support their children effectively with the JKA knowledge.
Registration
Admission is by application only. The number of participants is limited. Please use the "REGISTER NOW" button to pre-register and we will then contact you with some questions and more details.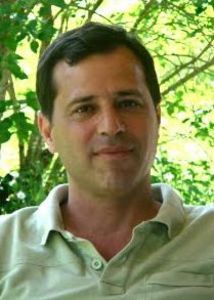 Jeremy Krauss
Jeremy Krauss is the founder and director of JKA.
Jeremy was a personal student of Dr. Moshe Feldenkrais and he was directly trained by him. He has been studying and teaching the Feldenkrais Method for over 35 years.
Jeremy has been a Feldenkrais Educational Director for 19 years and has directed 22 professional training programs in the Feldenkrais Method in Europe, USA, Japan and Israel. Jeremy also teaches Advanced Trainings as well as Master Classes.
Jeremy is an expert on the classic Feldenkrais material. He was chosen by the International Feldenkrais Federation (IFF) to translate archival material of Dr. Feldenkrais.
Jeremy is an excellent teacher. He is known for both his clarity as well as his creative abilities in presenting practical and theoretical aspects and in developing new and unique materials in the method.
His extraordinary ability in working with special needs children with developmental challenges and disorders led him to specialize in this field and develop his own unique approach to working with them based on the Feldenkrais Method – the Jeremy Krauss Approach to special needs children and child development.
More info about Jeremy and JKA can be found on his website and his YouTube channel. Please also check our Jeremy Krauss Approach FAQ.